FOR RENT CARAVAN WITH FRONTTENT

The caravan is a Château Calista with fixed 2-personbed an a eating/lounge corner for 4 people. The lounge corner can be transformed to a 2-personbed.
The bedding for the fixed bed is provided and changed once a week. The bedding for the extra bed isn't provided.
The caravan isn't provided with its own toilet facility, you can use the campsite toilet building for that.
In the front of the caravan is a front tent placed with a depth of 2,70 meters which will offer you sufficient space. The different sides and front can be removed (zippers) so that an awning remains. A floorplan of the caravan is shown below.
Of course it's always possible to place a extra (children's)tent on the pitch.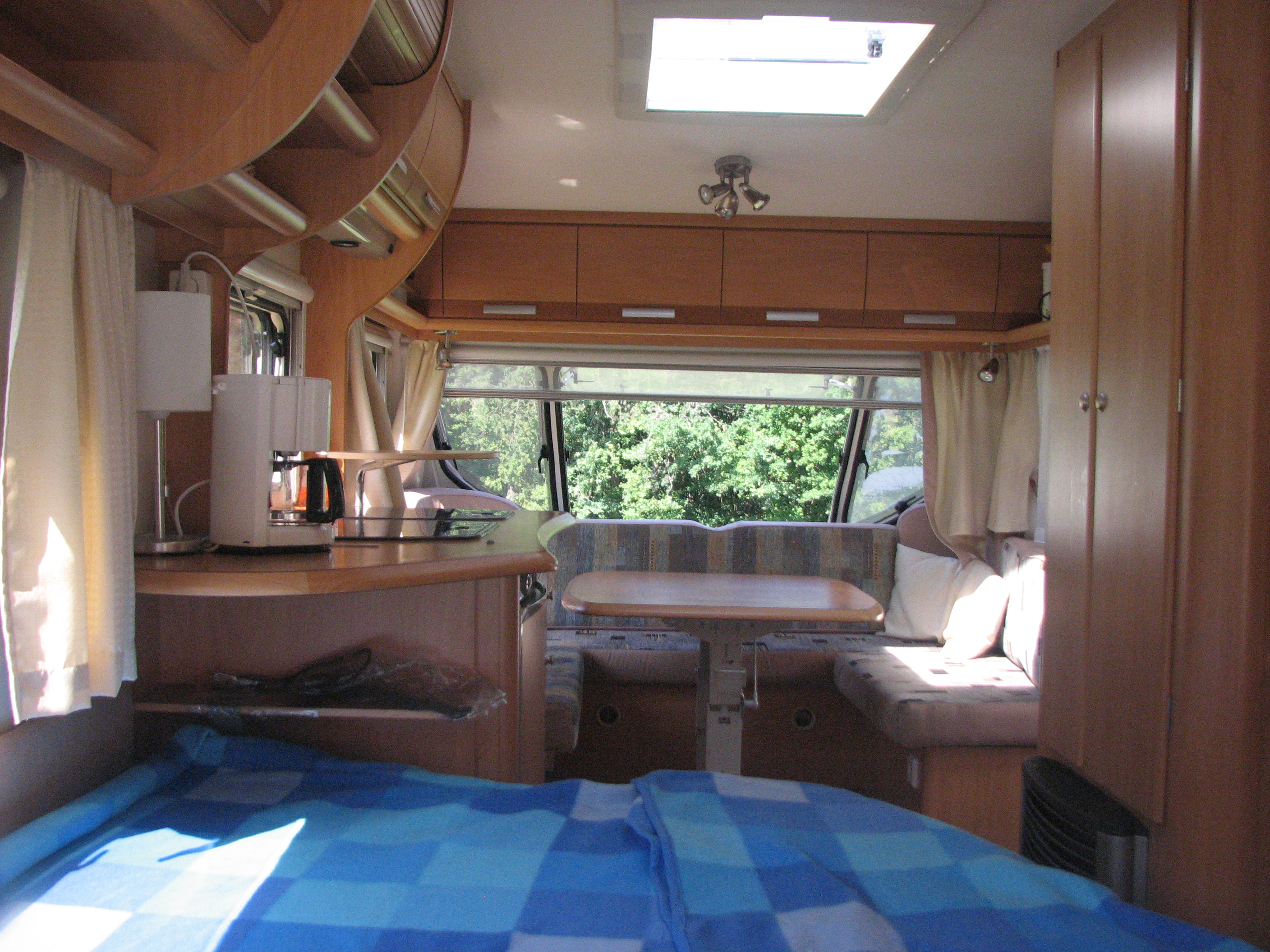 Eat corner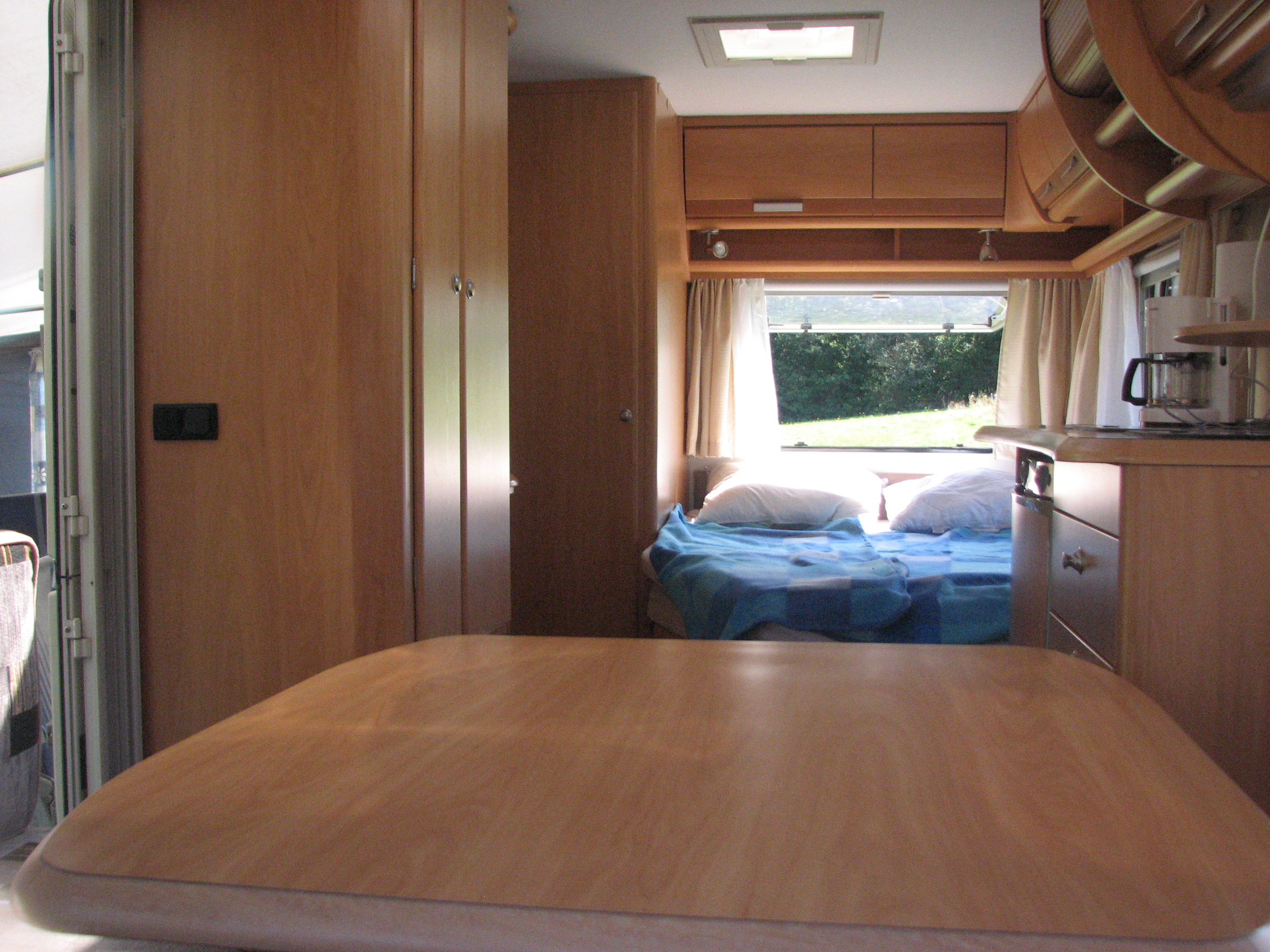 Double bed side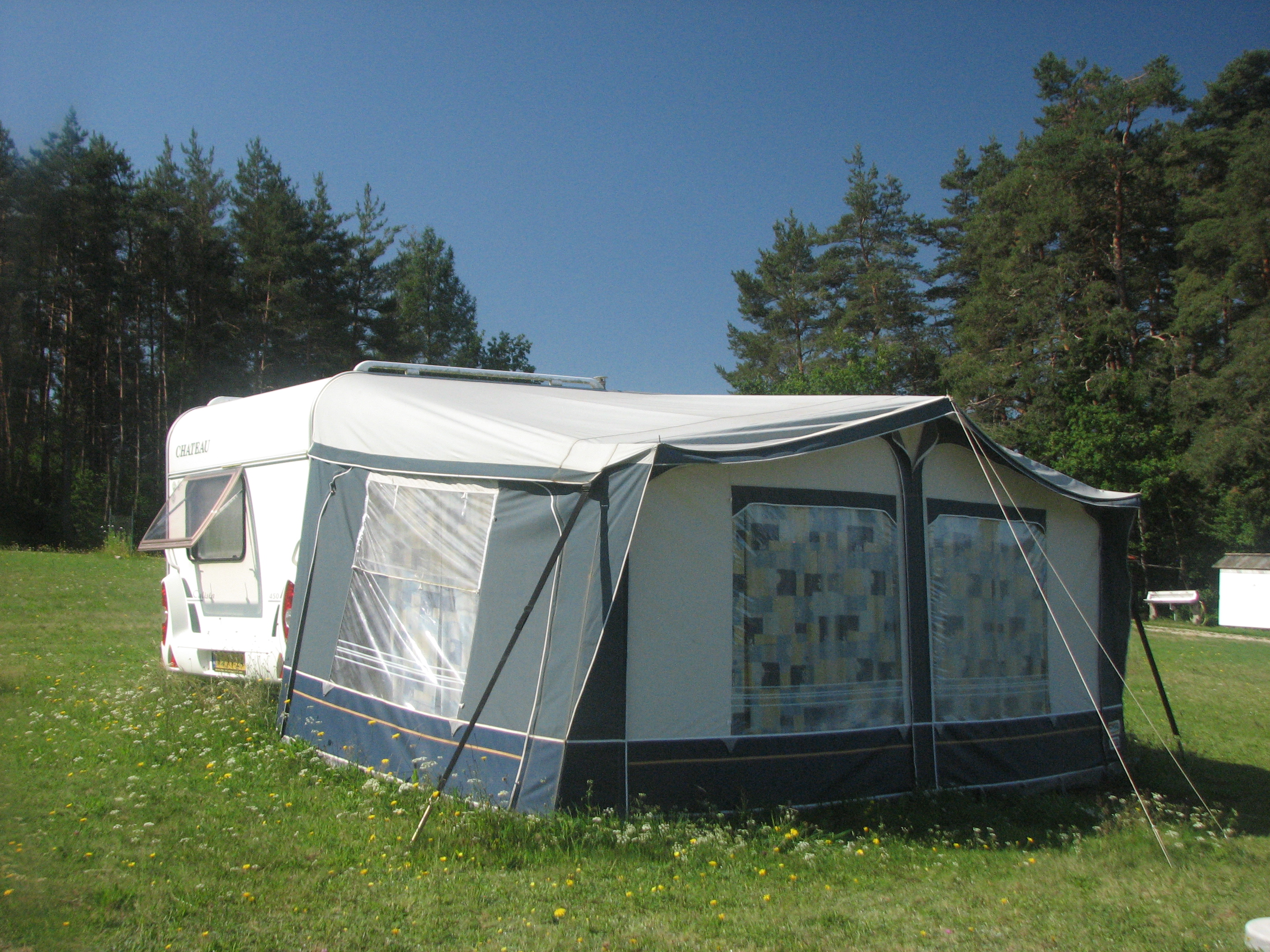 The caravan
What will you find in the caravan?
Refrigerator;
Boiler (5L);
3-pits gas appliance;
Water boiler and coffeemaker;
(Small) electrical oven;
Kitchen equipment and tableware for 4 people;
Gastank with gas for cooking (the use of it is included in the rental price);
(Drinking)water tank (for (re)filling you're responsible, filling equipment is provided);
Wastewater tank (you're responsible for emptying this tank);
Table with 4 chairs for outdoor use;
Parasol.
Floorplan caravan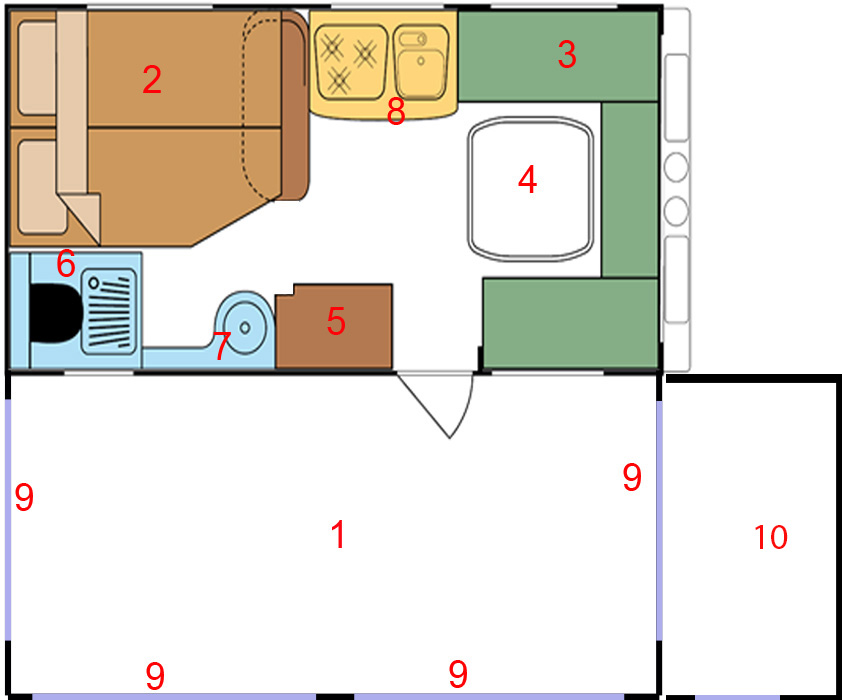 Legend
Front tent;
Fixed 2-personbed;
Eating/lounge corner;
Table
Wardrobe;
Toilet space in use for stockage;
Lavatory;
Kitchen with gas appliance and sink;
Removable front and side (also windows);
Side-tent for stockage