THE PUY-THE-DÔME
If you are comfortable on a mountain you should certainly visit the Puy-de-Dôme, it has a phenomenal view on the surroundings. 
On an altitude of about 1465m you can admire the view in all directions of the compass, in the west you have a view on the Massif du Sancy and east you can see the city Clermont-Ferrand very clearly from above. It's black cathedral is really pointed out like a black dot in between all the other buildings.
 
If the weather is very good then sometimes you can even see the Mont Blanc. The view from the Puy-de-Dôme can cover up to 11 departments.
To climb the Puy-de-Dôme you can go by foot or take an electrical train that takes you all the way up to the top.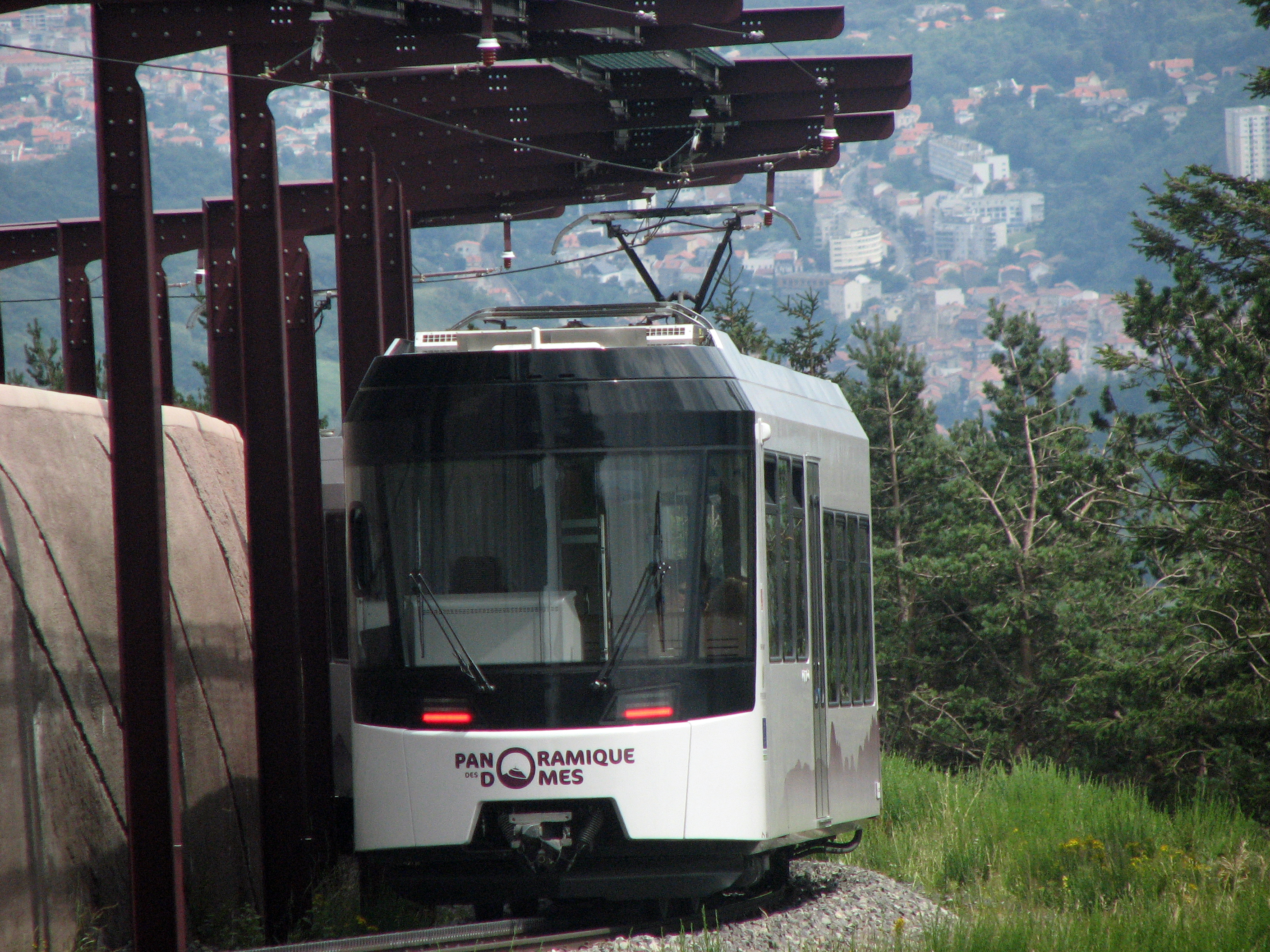 The train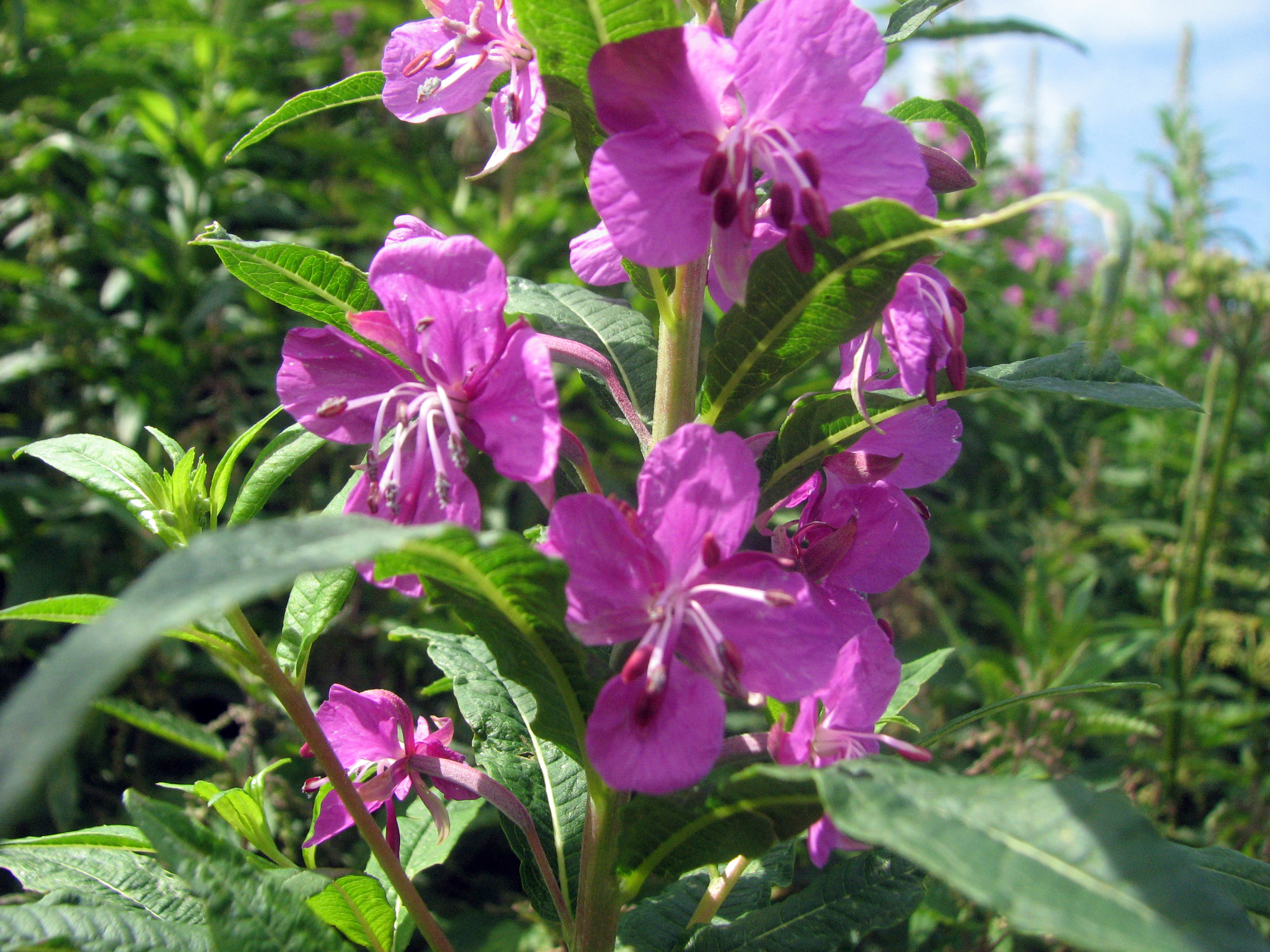 Wild flowers

They're very busy reconstructing the temple of "Mercure" at the moment. You have a really good view on the chain of volcanoes when you walk around the summit, their craters are clearly visible. Puy-de-Dôme is a craterless volcano, a stratovolcano like the Petit Suchet.
Close to the Puy-de-Dôme there's Volcania, an amusement Park dedicated to volcanoes, the park is offering a fun and educational day for the whole family.
You can find more information about the Puy-de-Dôme on   http://volcan.puy-de-dome.fr/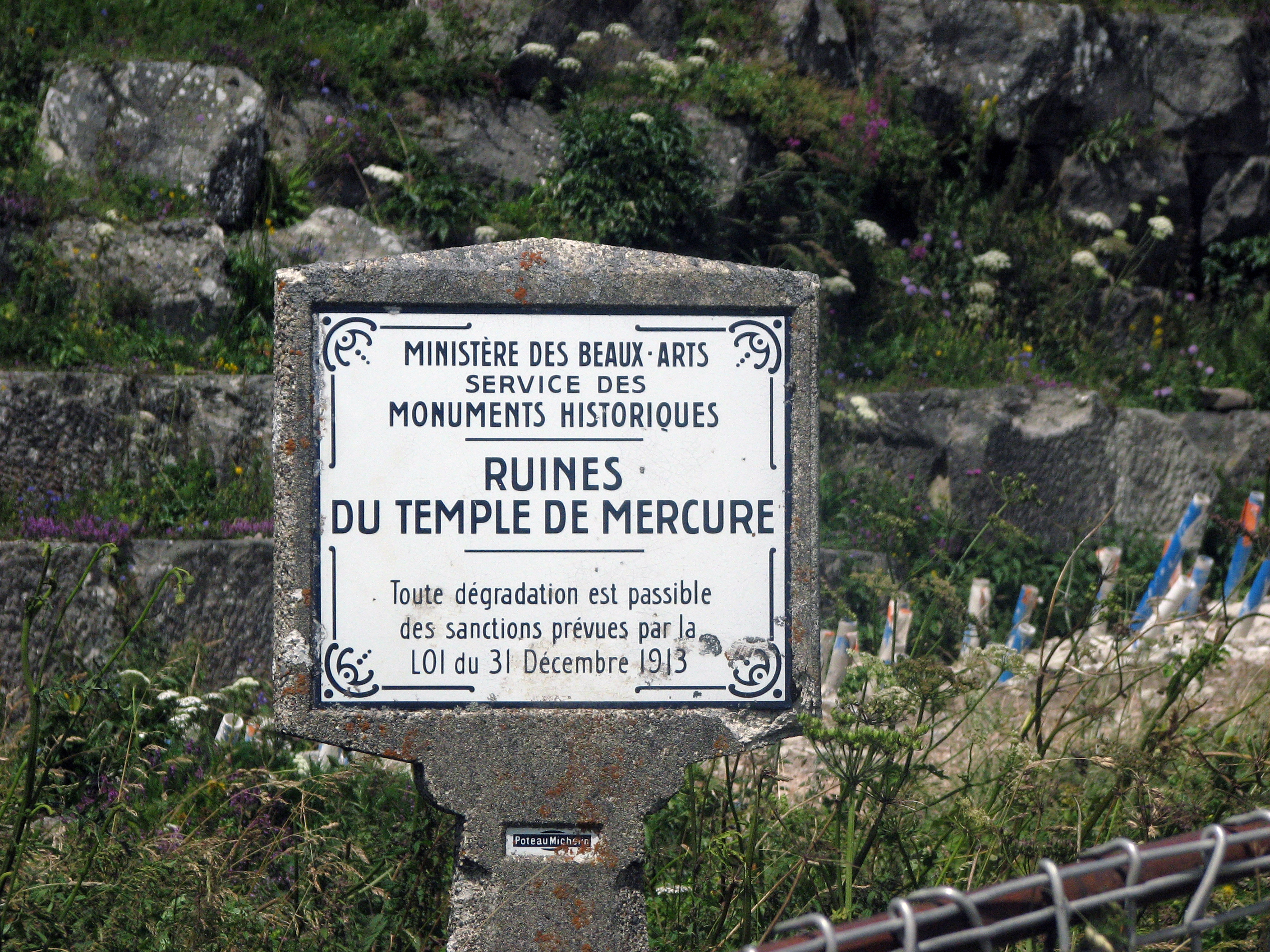 The temple of Mercure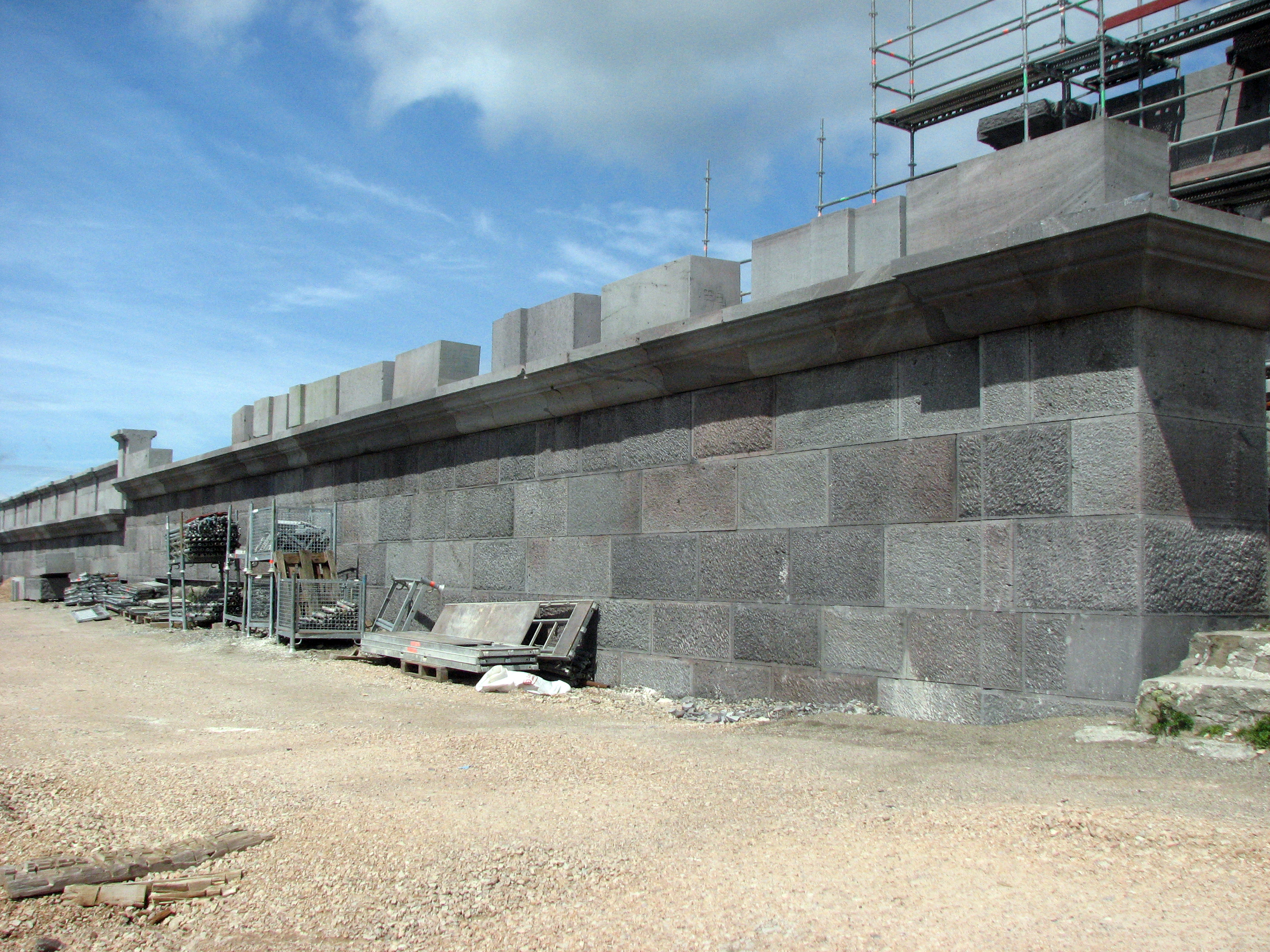 the ruins under reconstruction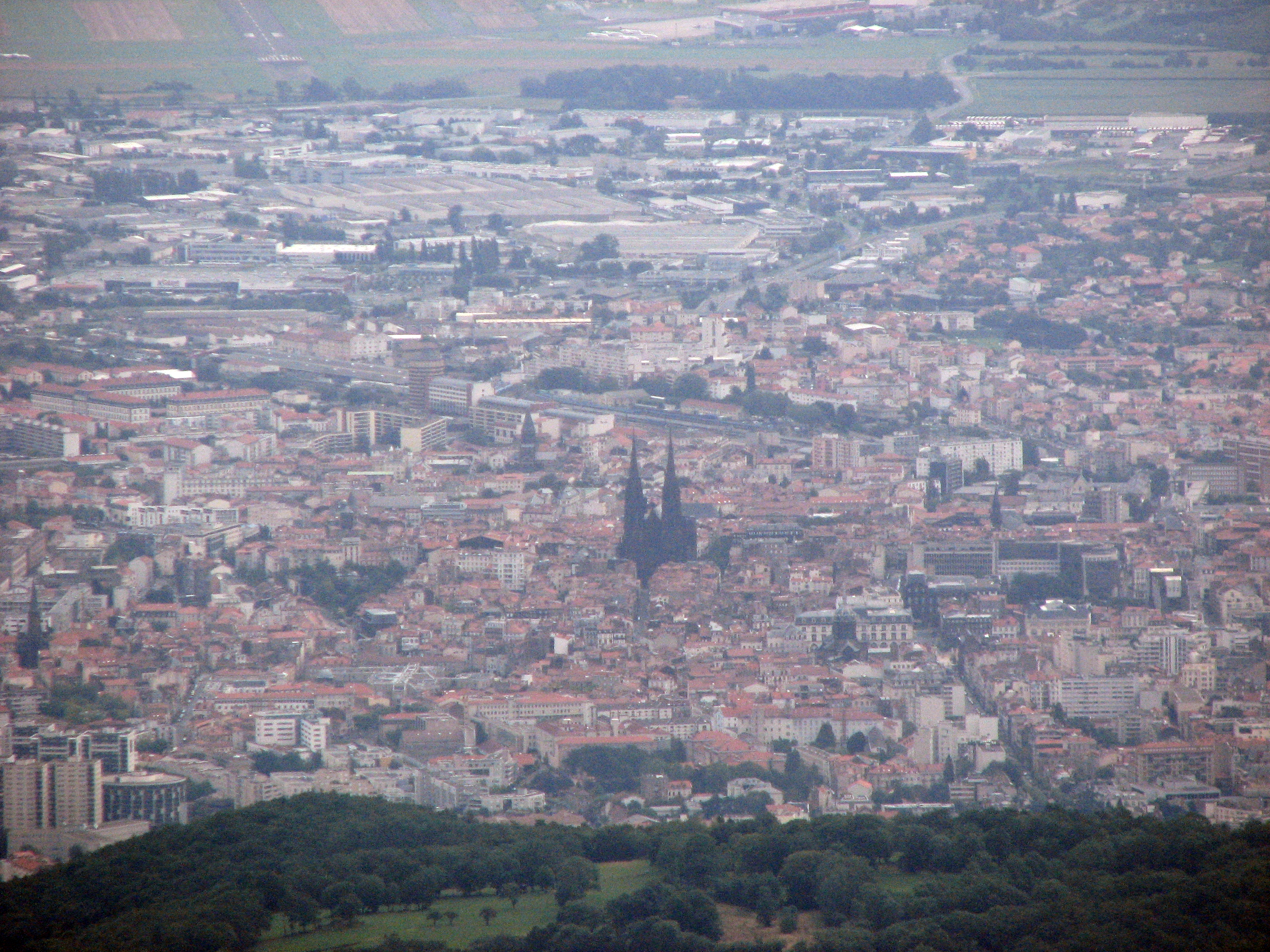 View on Clermont-Ferrand with its black Cathedral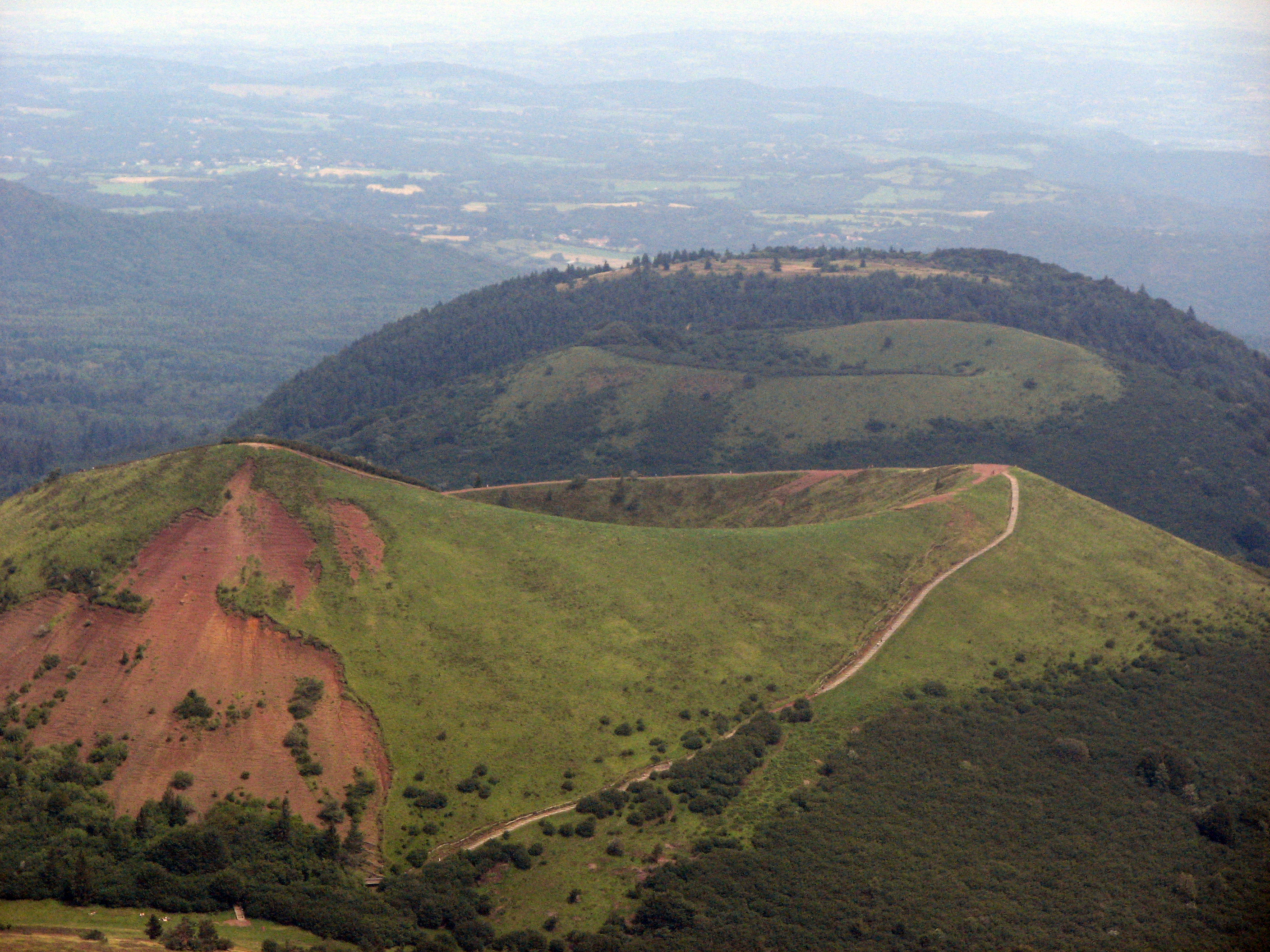 The volcanos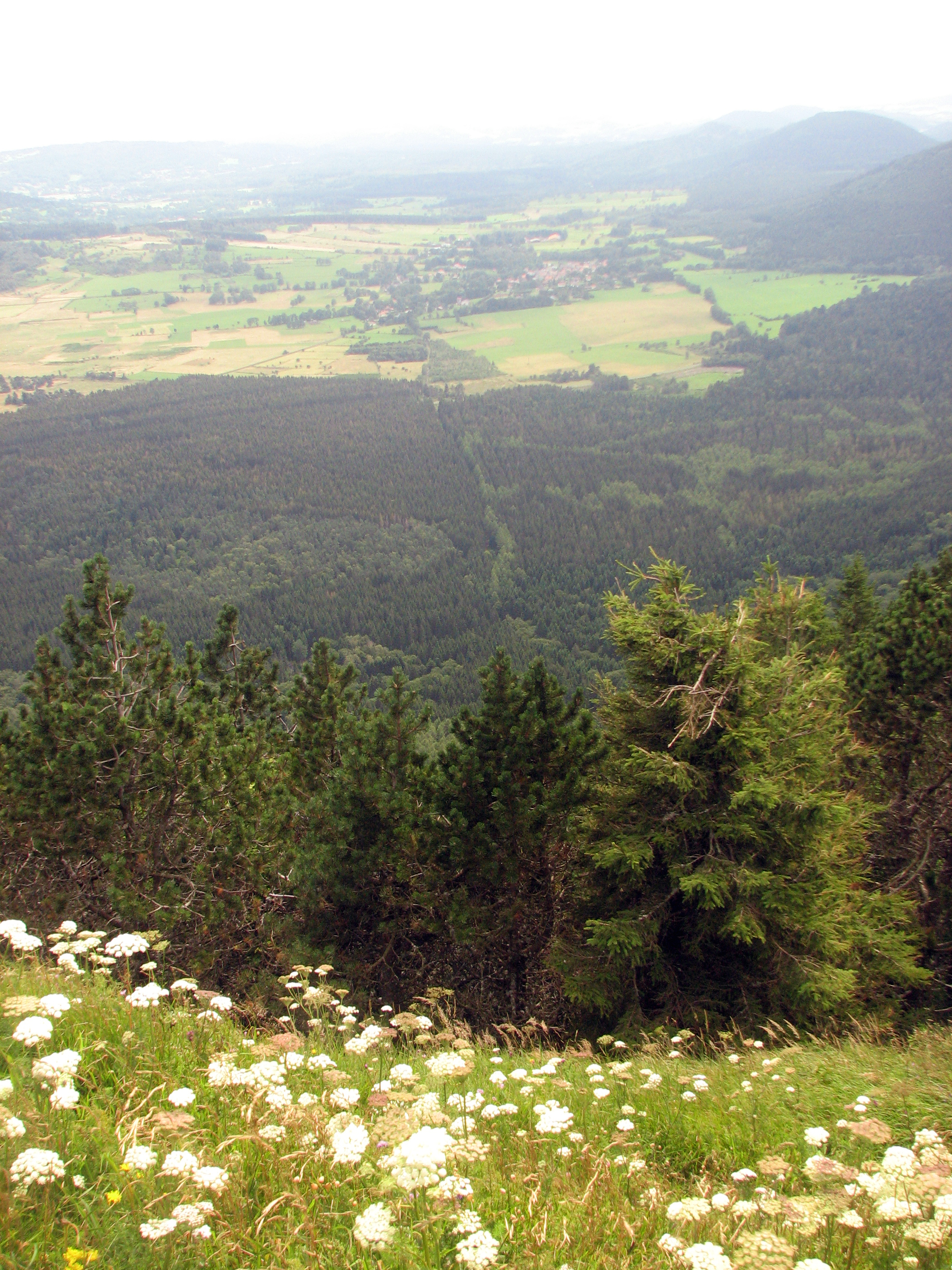 View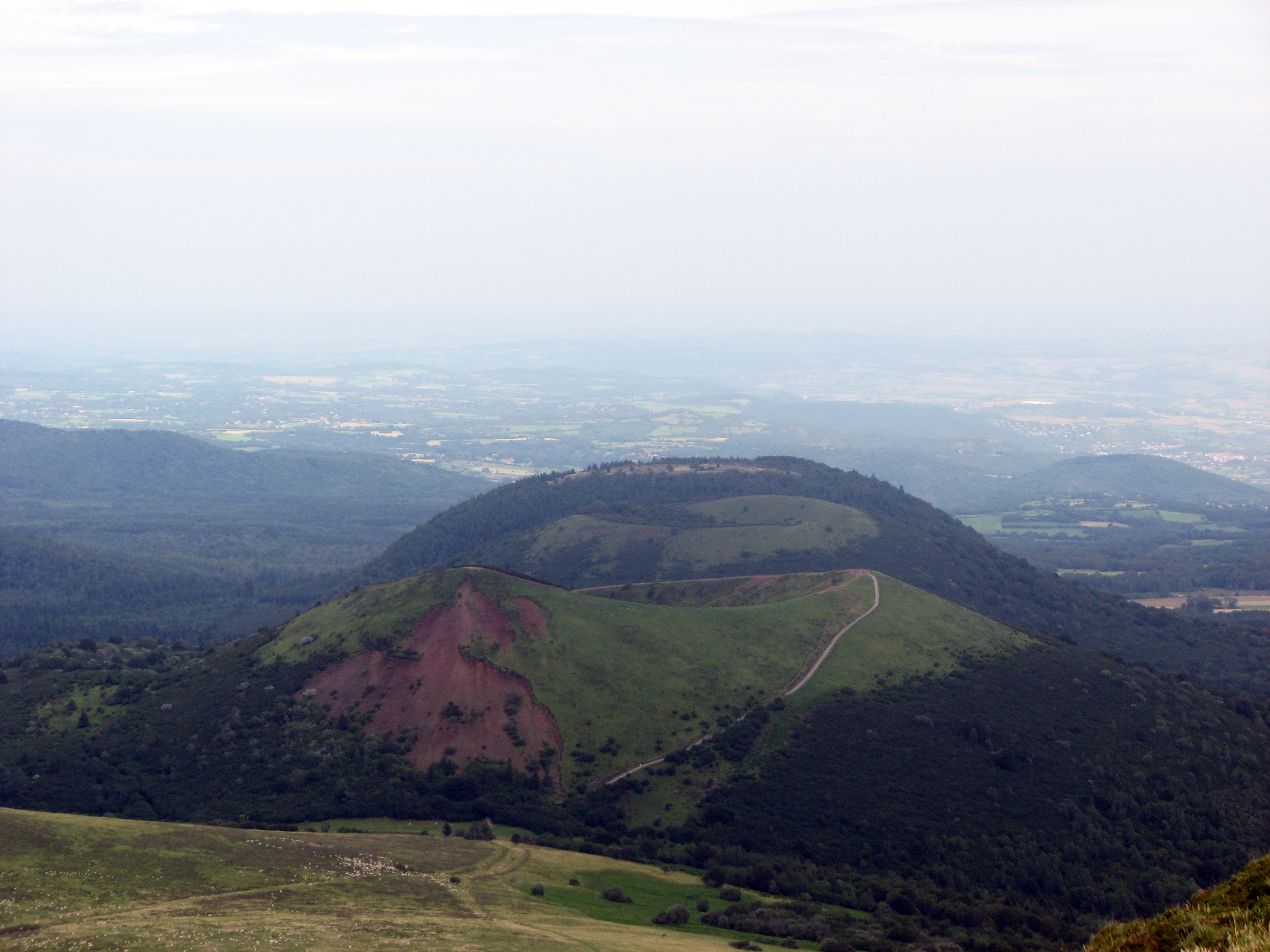 The craters