DESCRIPTION OF THE APARTMENT
We have an apartment (4 to 6 persons) on the first floor of one of our buildings, but the entrance is just like you enter the ground floor. You can park your vehicle close by the apartment on our property.
The apartment has 4 chambers: a living room with kitchen included, a bathroom and two bedrooms. One bedroom is provided with a double sized bed and the other one with two single beds, if necessary we have a small children's bed.
The bedding in the apartment is provided by us and is changed once a week. If you want a more frequent change that's possible (ask us about the conditions)
There are electrical heaters in the apartment and their power consumption is measured and billed separately. There's also a wood stove which can be used when it starts getting cold, the used wood is free of charge.
In the kitchen there is a 4 pits gas appliance with gas oven, a refrigerator, a coffee-machine, a hood and all kinds of other necessities. There's a free WIFI connection in and outside the apartment.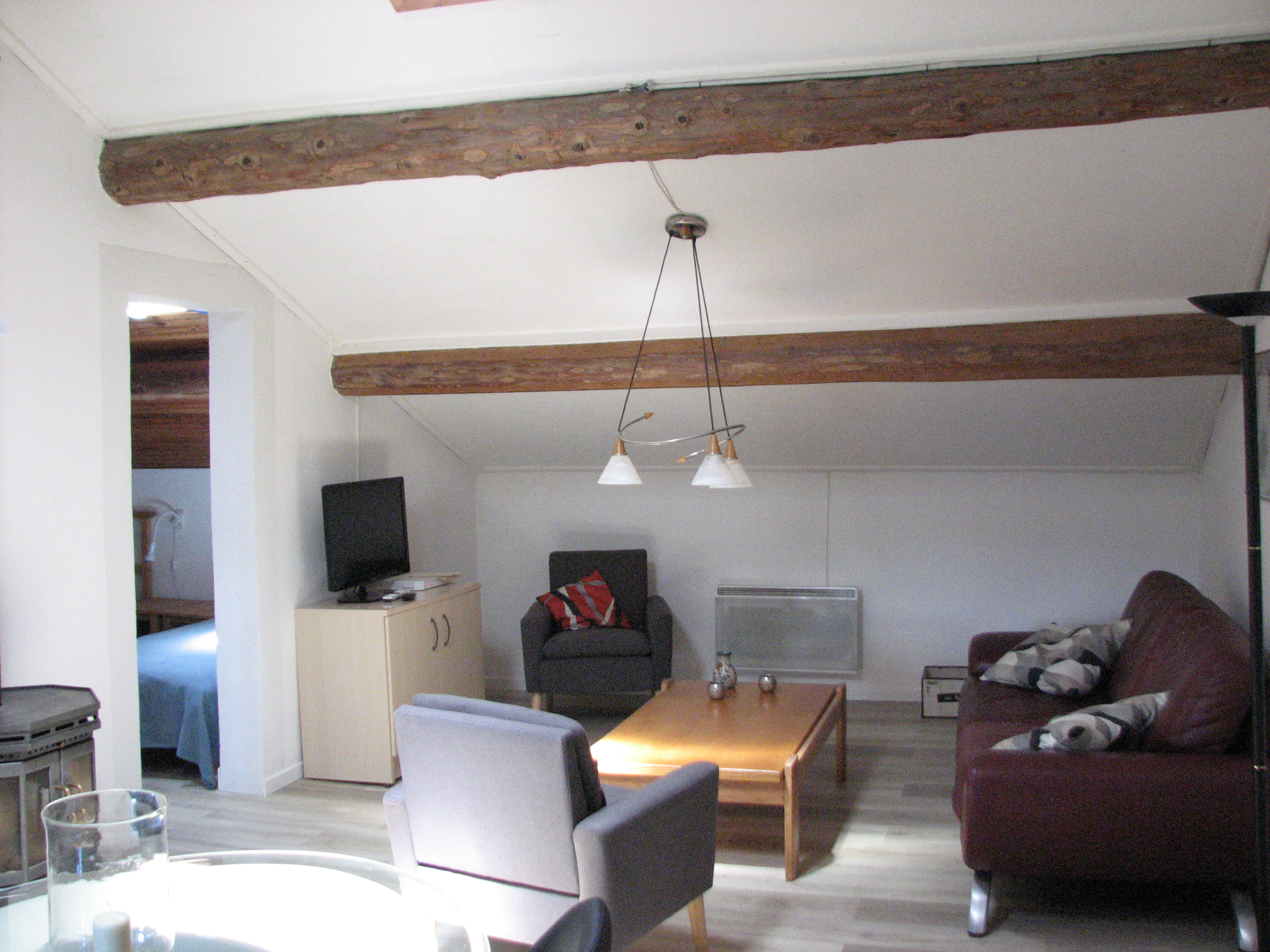 Livingroom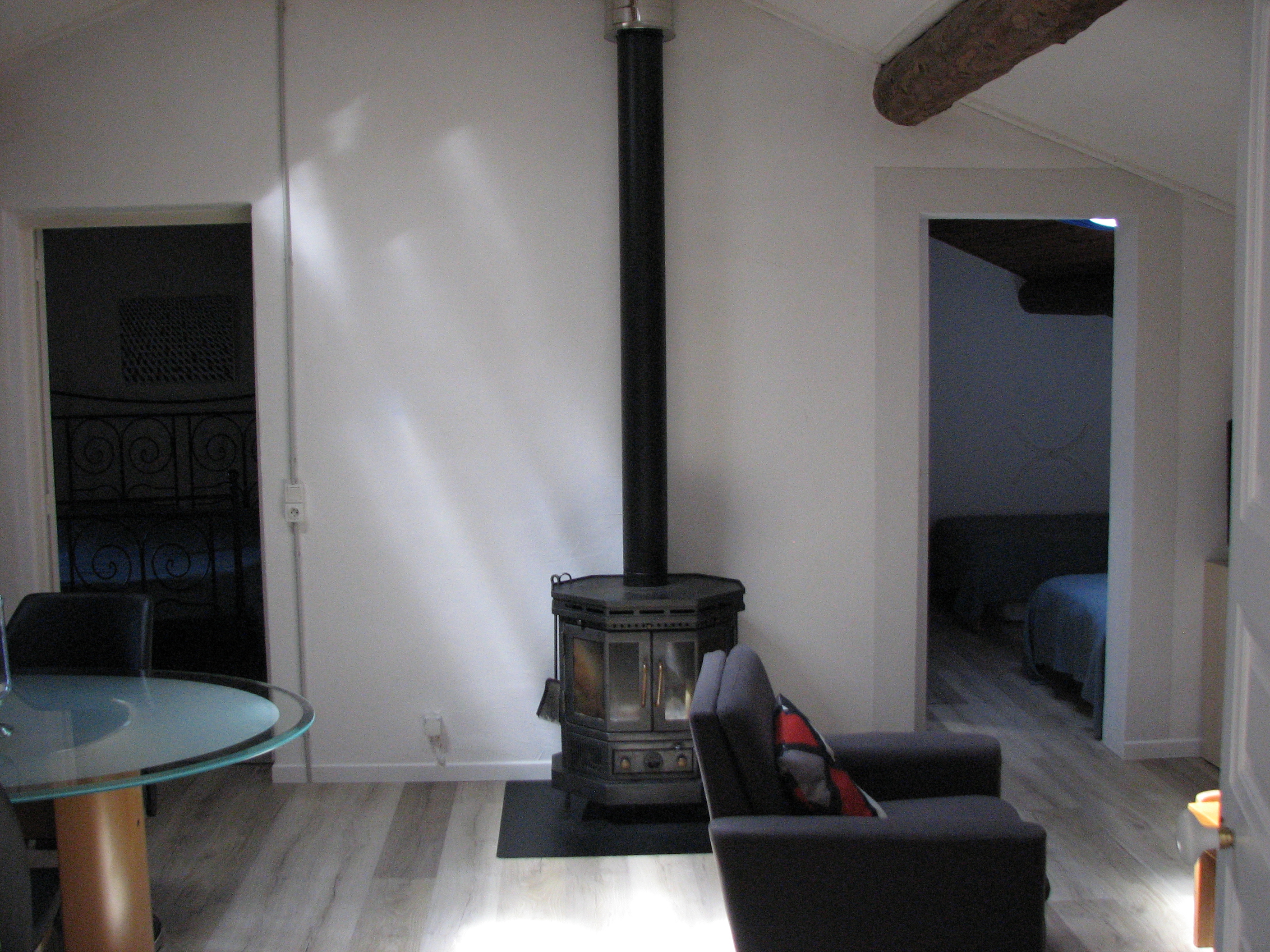 The fireplace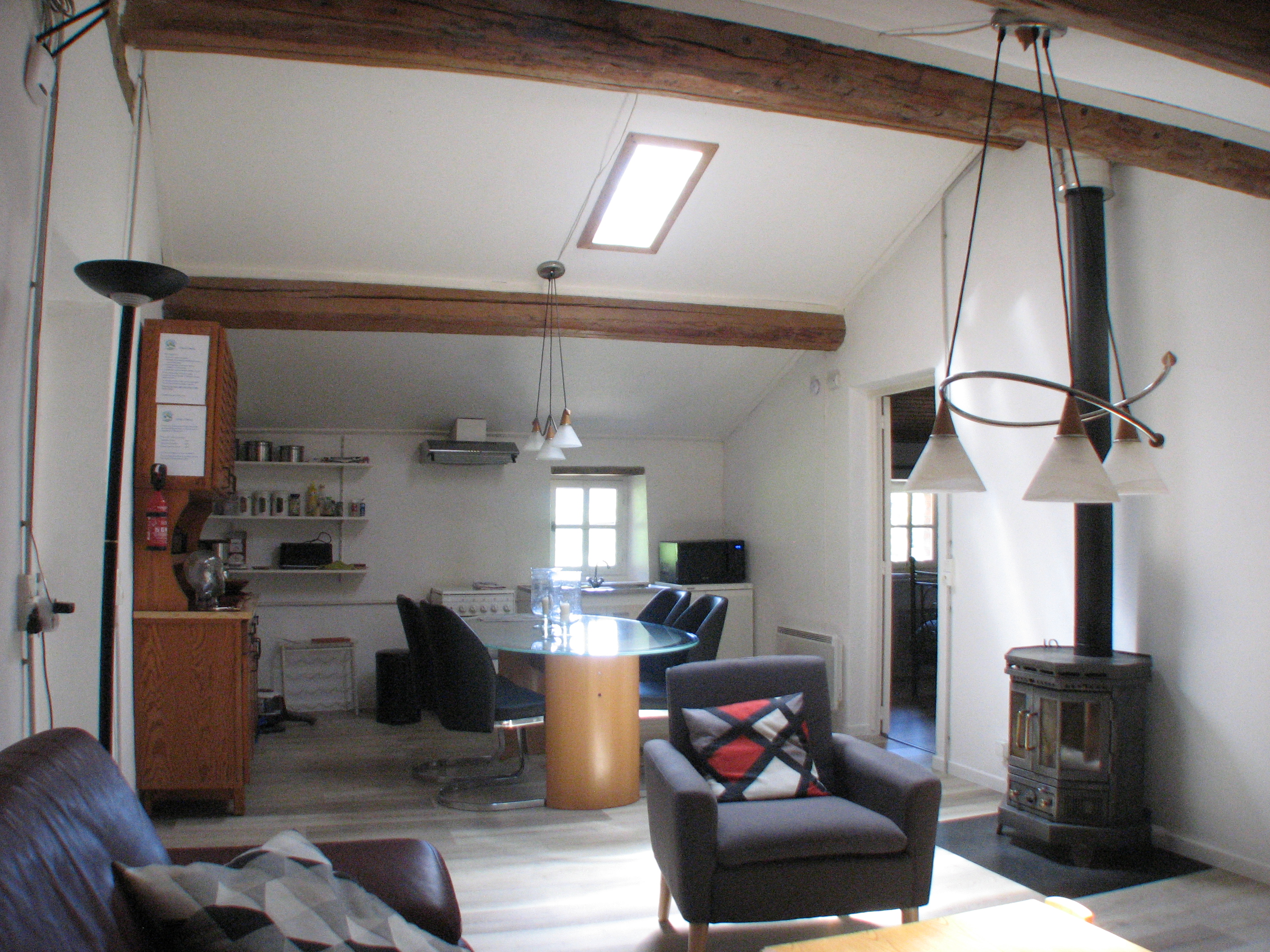 Livingroom and kitchen

At the entrance of the barn there's a table with some chairs and parasol which can be used to sit outside, there's also a big barbeque in front of the apartment which can be used. You can ask us for coal for the barbeque of search for small wood in our woods on the property.
There's a washing machine available just like for the camping guests. For the conditions see our prices.
There are pets* allowed in our apartment but due to hygiene they are not allowed in the bathroom and bedrooms. The pets have to be leashed at all times on our property, there's plenty of space around our property to walk your pet. *( maximum of 2 pets in our apartment)
There's an enormous tranquillity in and around the apartment and during nice summer evenings you can see the stars very clearly just like in the old days.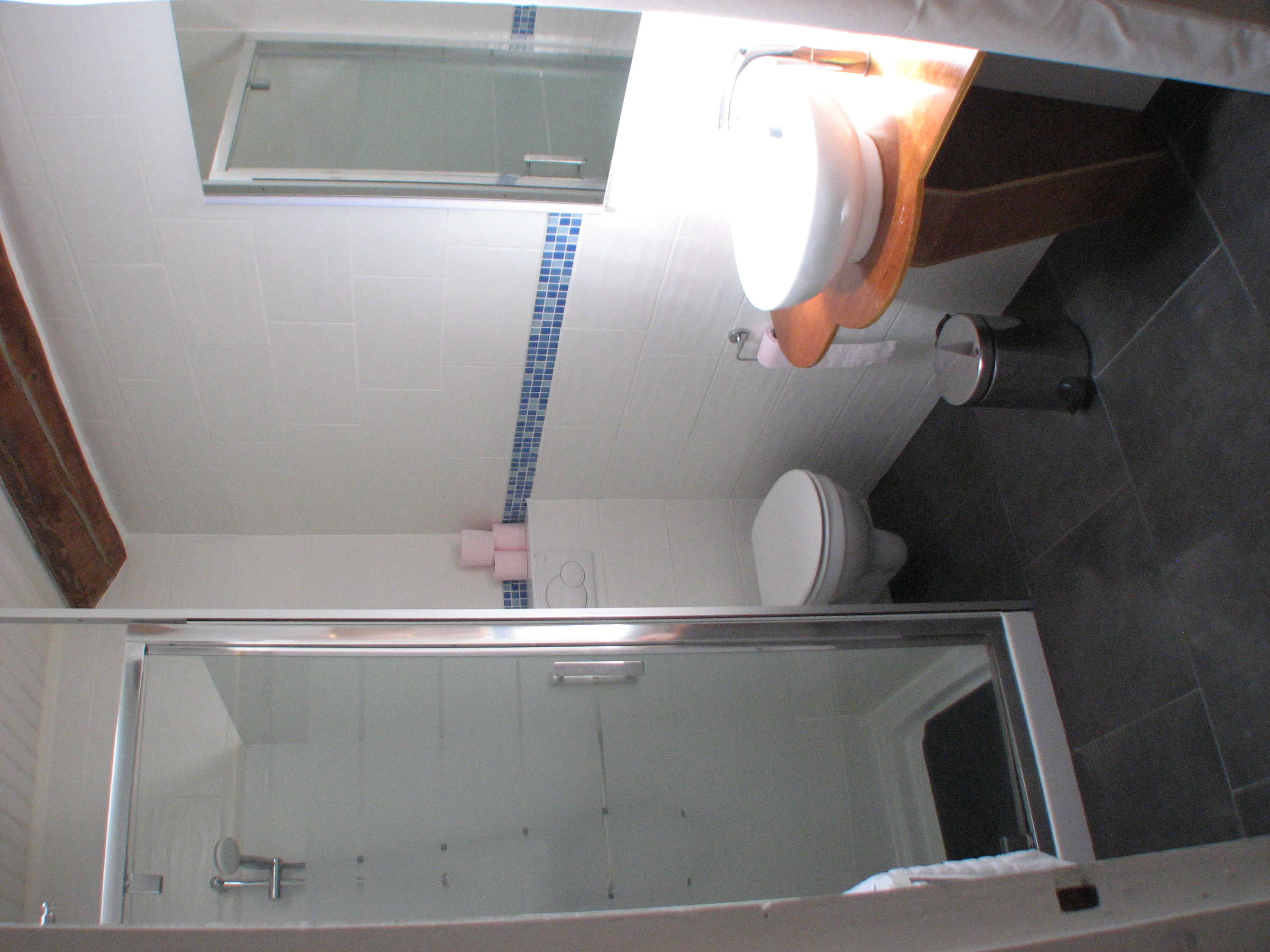 Bathroom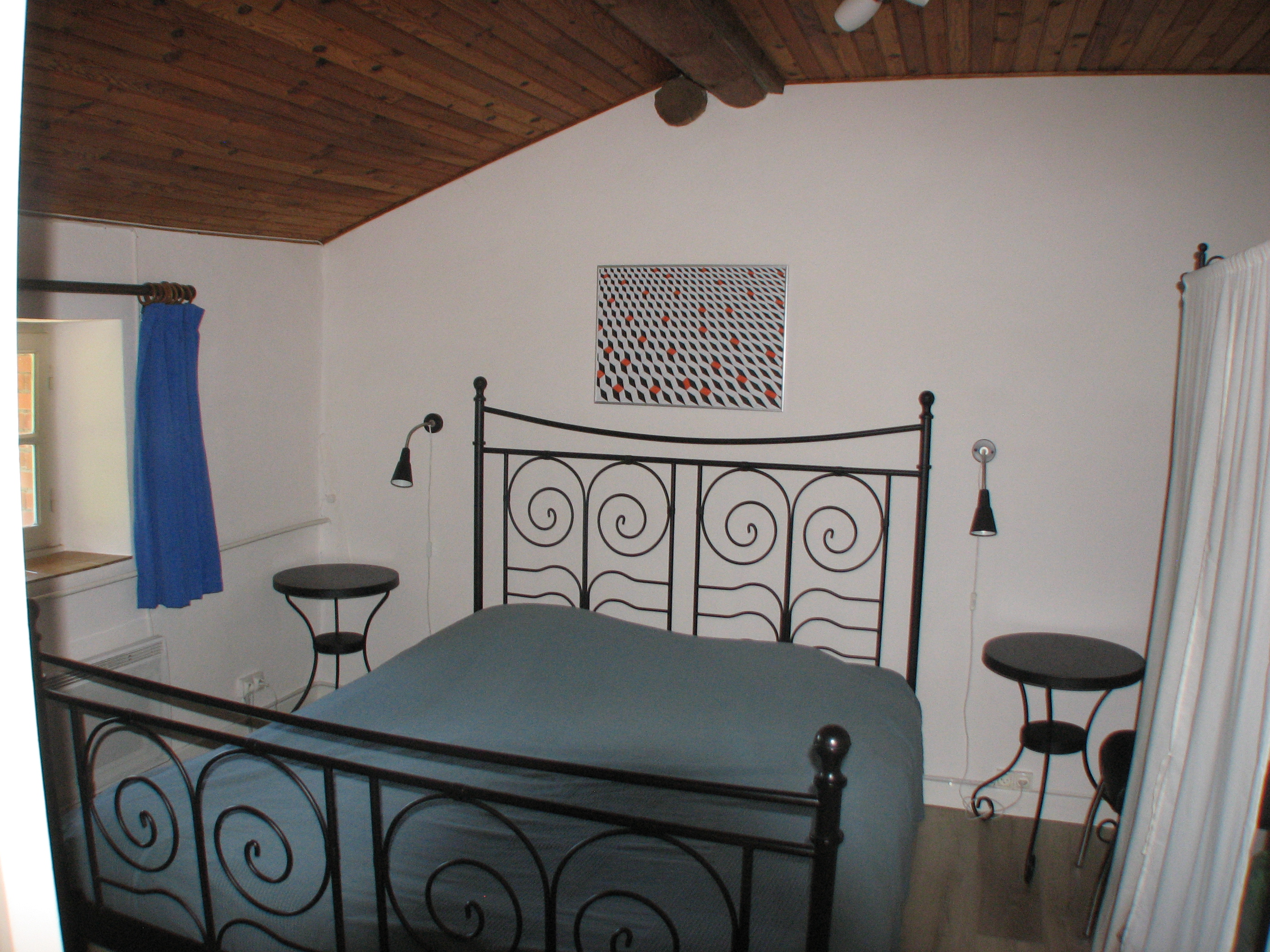 Big room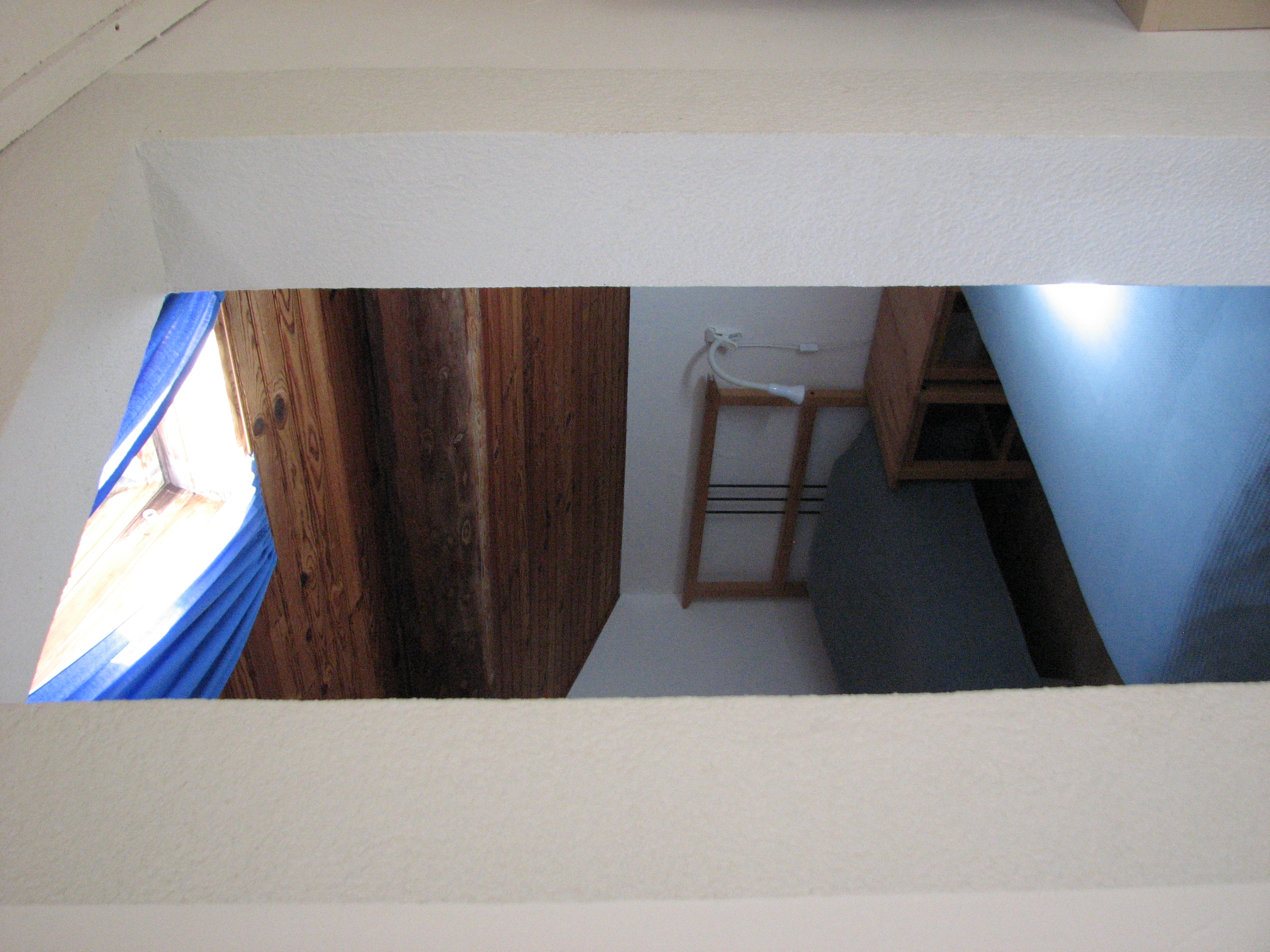 Small room