CHAISE-DIEU
La Chaise Dieu is a remote village with majestic buildings, the village is at an altitude of about 1000 meters and is situated on a wide plateau.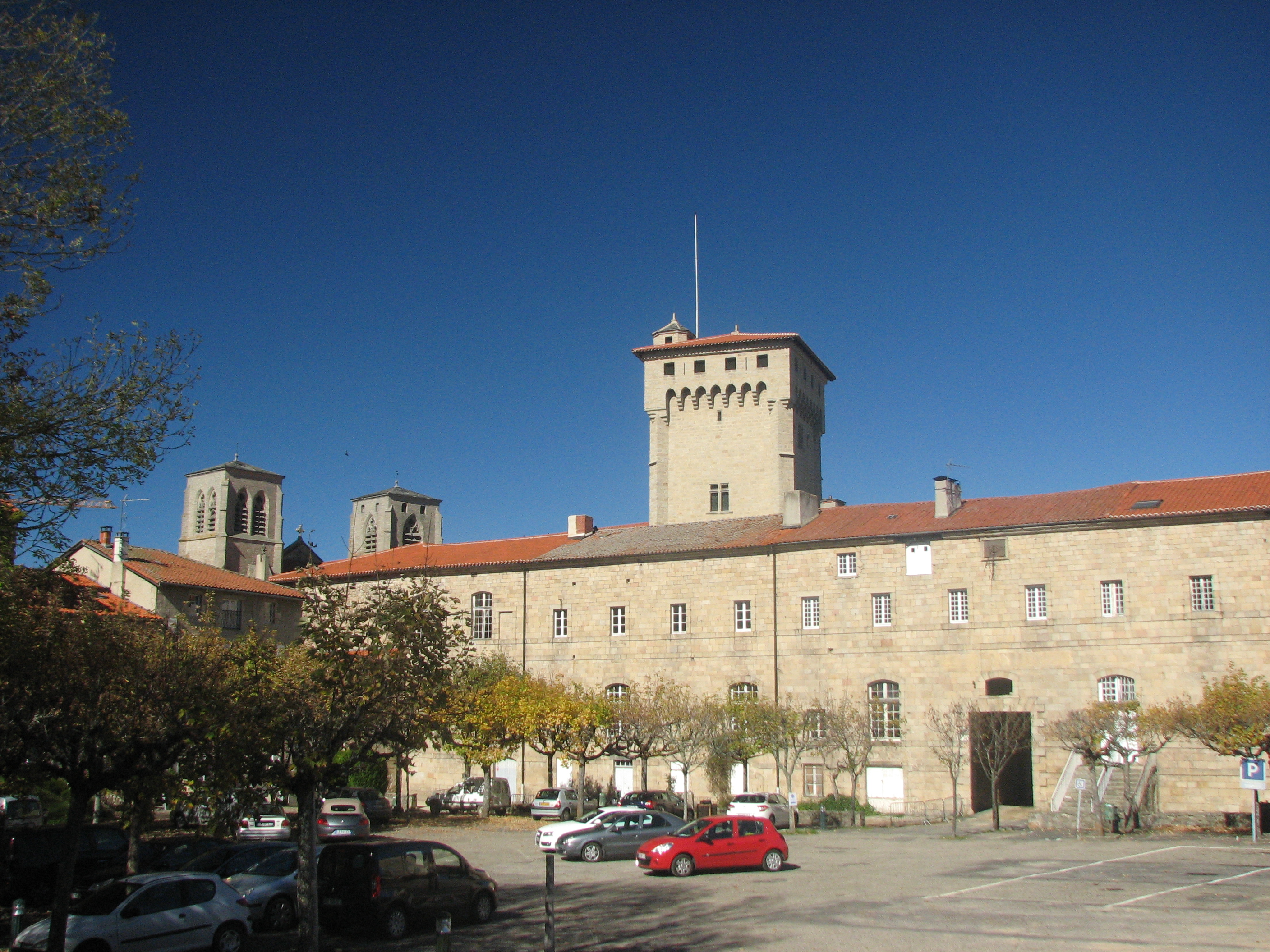 The abbey
Hatshop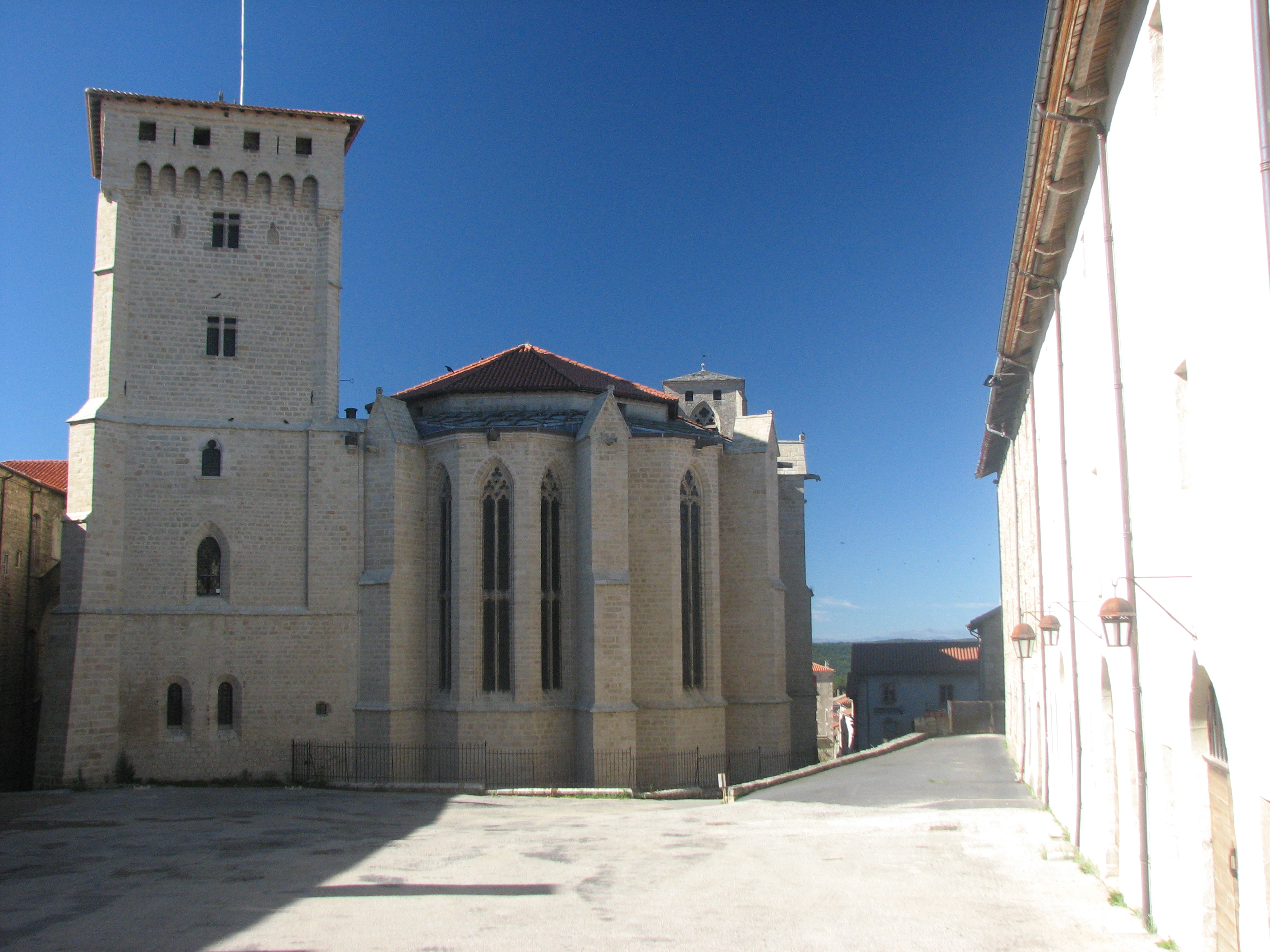 Abbey
The village has a beautiful church of the Benedictines from the 11th century, the church of the abbey, "Eglise abbtiale Saint-Robert". Every year at the end of August there's a large festival of classical music here in La Chaise Dieu and it's well known for its musicians with international fame.
There's also a "salle de l'echo" (an echo hall), where as two people are standing in opposite corners of the room with their backs turned to each other and they whisper, they can hear each other very clearly of what they're saying. Probably this room was used during the middle ages to take confessions of leprous people.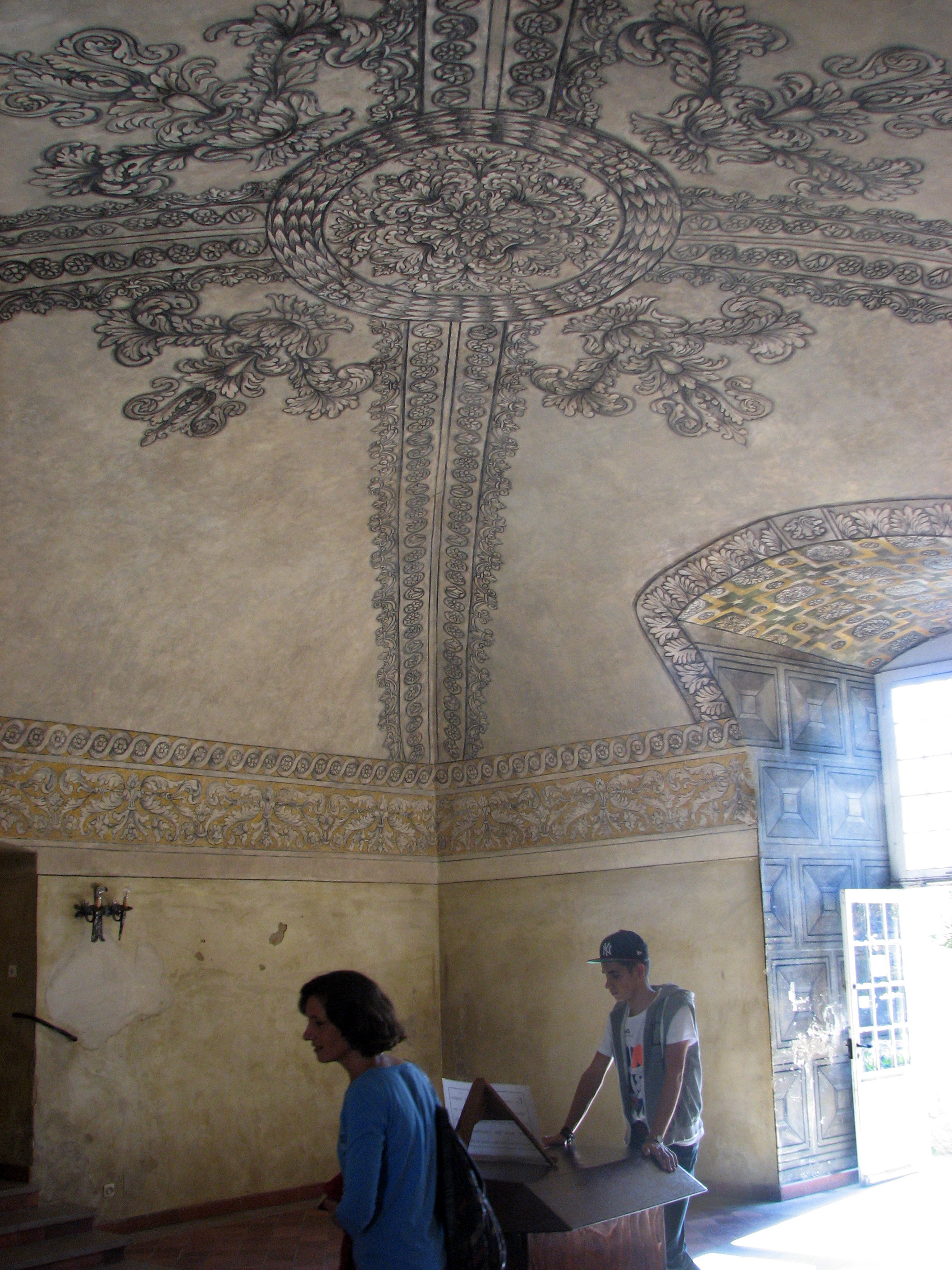 Salle d'echo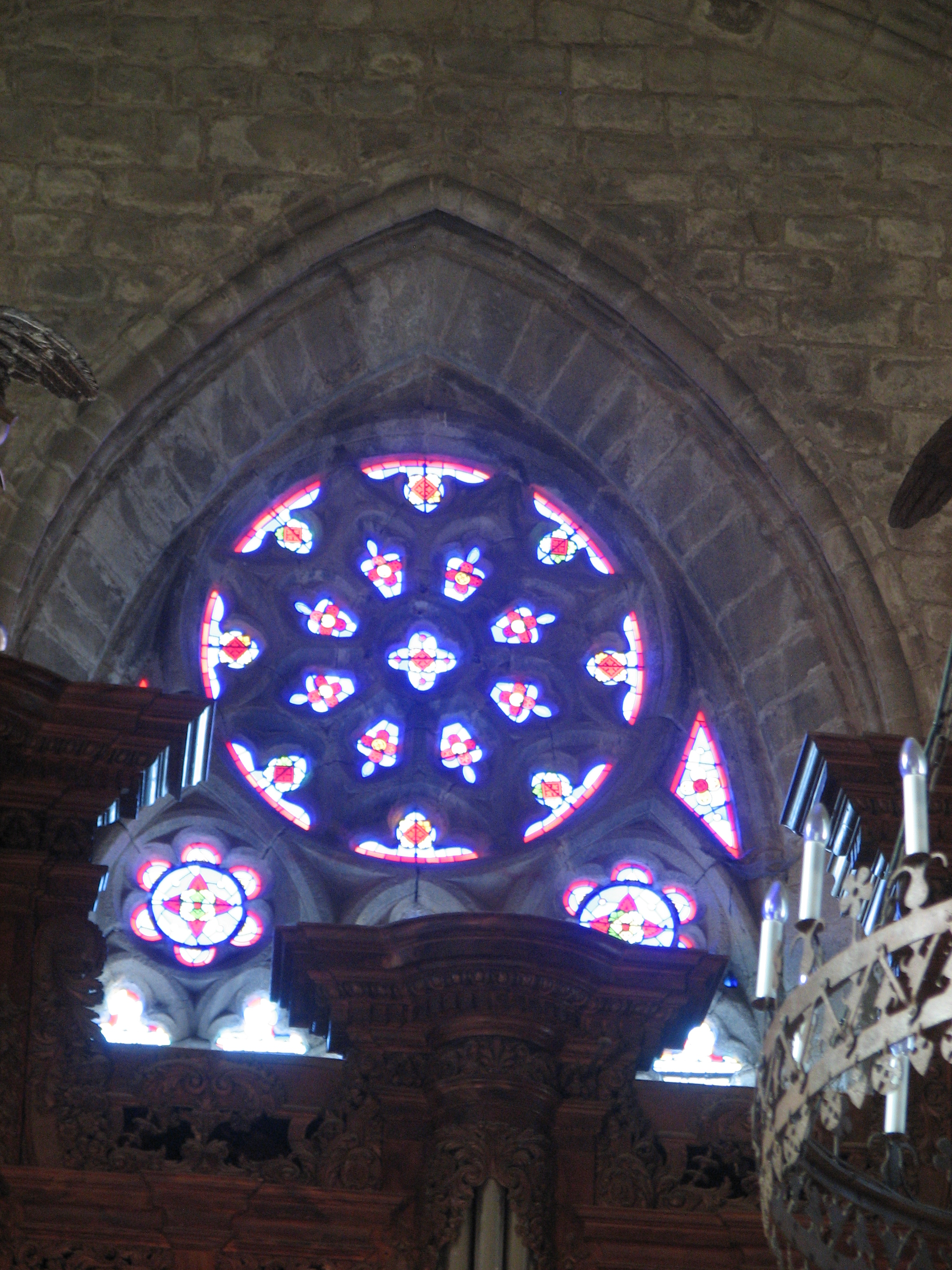 Stained glass in the abbey

The terrain around La Chaise Dieu is nice for all kinds of activities like hiking, horse riding, donkey trips and of course mountain biking.
There's also a touristic train which goes from Ambert to La Chaise Dieu which is called the Agrivap see:      www.agrivap.fr
The backery
Little Chapel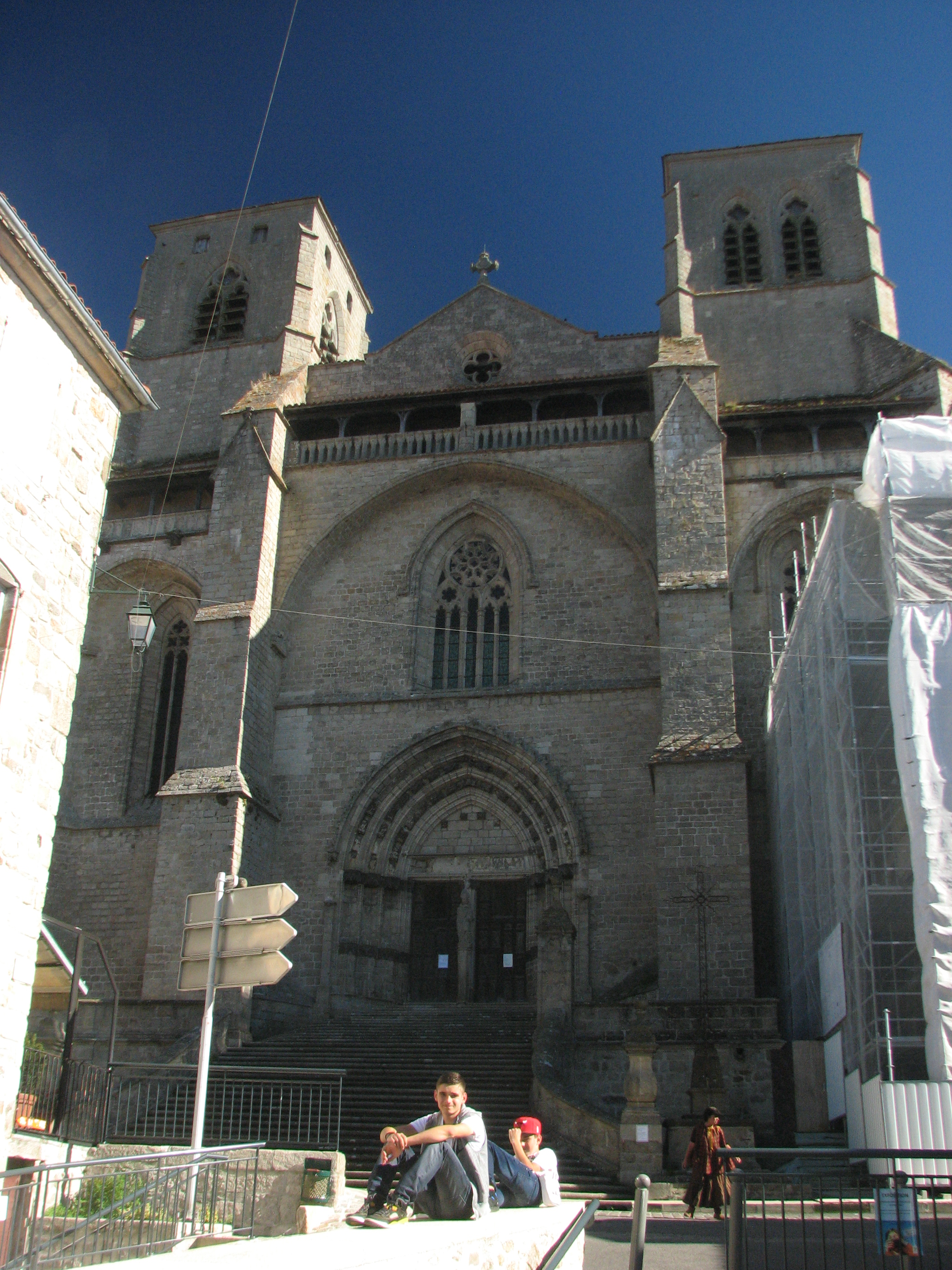 Entrance of the cathedral